Air conditioning technology is always moving forward, with many companies innovating to find new and improved ways to keep people's homes at steady, customisable temperatures. Traditionally, an air conditioning system only includes single, unconnected units which cannot modify temperatures from room to room, or maintain an entire house at one uniform temperature. Variable Refrigerant Volume (VRV)/Variable Refrigerant Flow (VRF) technology make it easier to do this.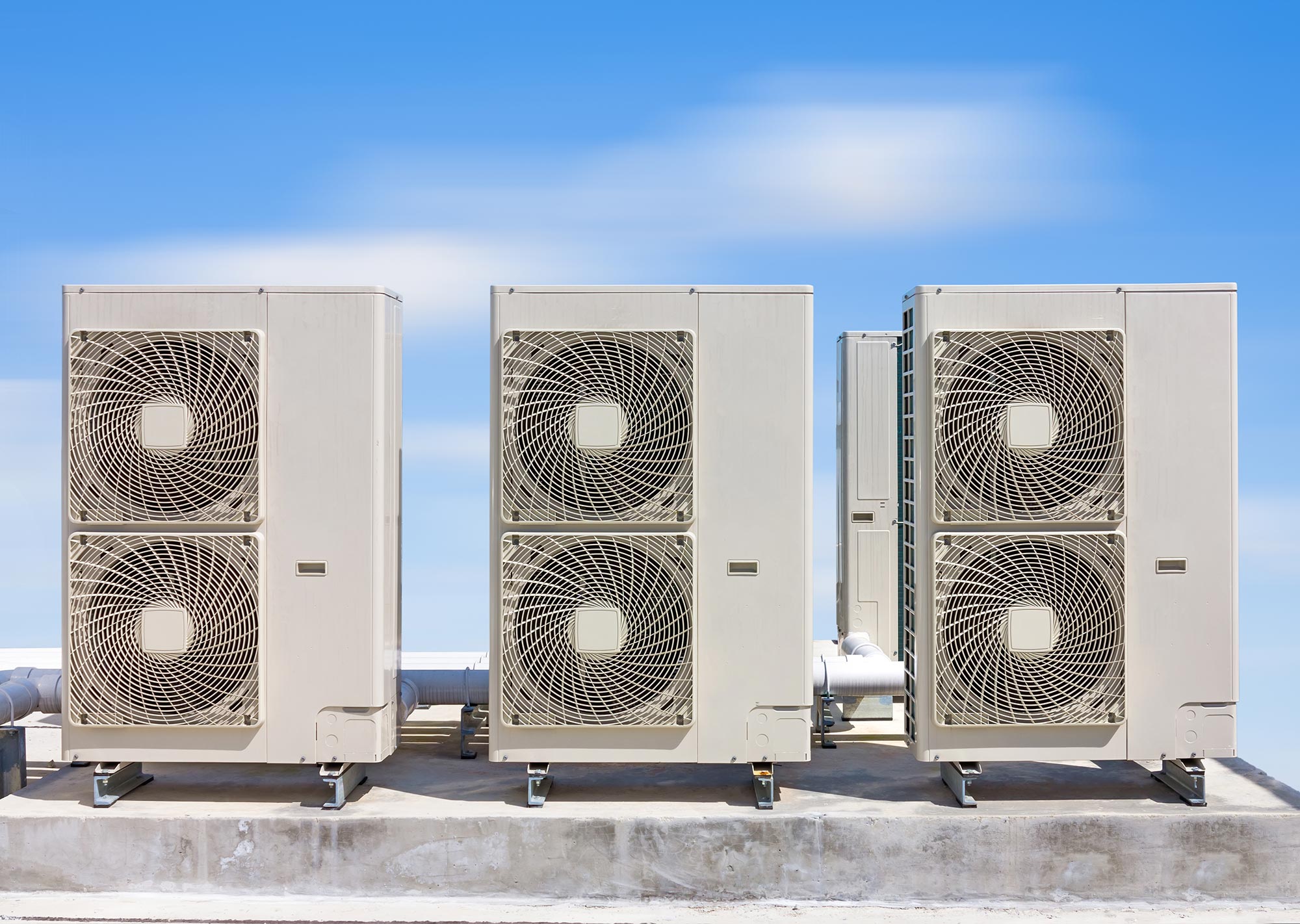 These newer systems use multiple indoor units, connected to one larger outdoor unit, to evenly spread air conditioning throughout a building. In addition, the system automatically modulates the refrigerant flow inside each individual unit to keep every room at its own custom temperature. This is calculated based on current room temperature and the requested temperature set by the end user, creating a more effective system. 
Increased sustainability is also a feature of VRV/VRF technology because it automatically shuts off when the room is empty, reducing its carbon footprint. Additionally, the same innovative features make the system more cost-effective, lowering energy bills for property owners.
So, what's the difference between VRV and VRF?
There is absolutely no difference between VRV and VRF, except that one of the acronyms is copyrighted. From Mistubishi to Panasonic, VRF is a general term used by most companies to describe this particular air conditioning technology. VRV is a copyrighted term created by Daikin, as this company was the one to begin developing the new technology in 1982. As a result of coining their own term, Daikin are thought by many to be the gold-standard for temperature managing solutions.