The team at Eaglereach Mechanical are highly experienced in commercial air conditioning installation and when a local cafe got in touch to ask for our advice on the best solution we were happy to help. Our team provided a free consultation with one of our expert F-gas certified technicians who visited the client premises and conducted a survey. After assessing the premises to identify what type of commercial air con would be most suitable, our technician was advised by the client that they needed an air con solution that would solve a variety of requirements in one.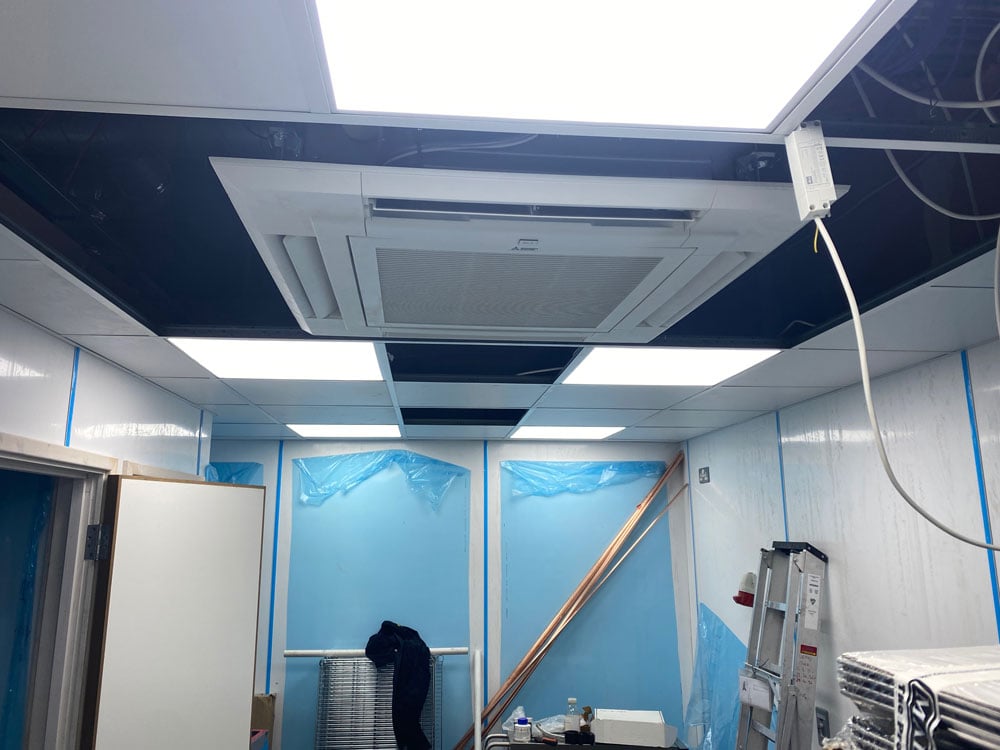 The main sales floor of the cafe is a large area and needed an efficient cooling system to provide a pleasant temperature for the cafe customers. In addition to the sales floor, the kitchen needed separate air conditioning to handle much higher temperatures than those within the customer seating area.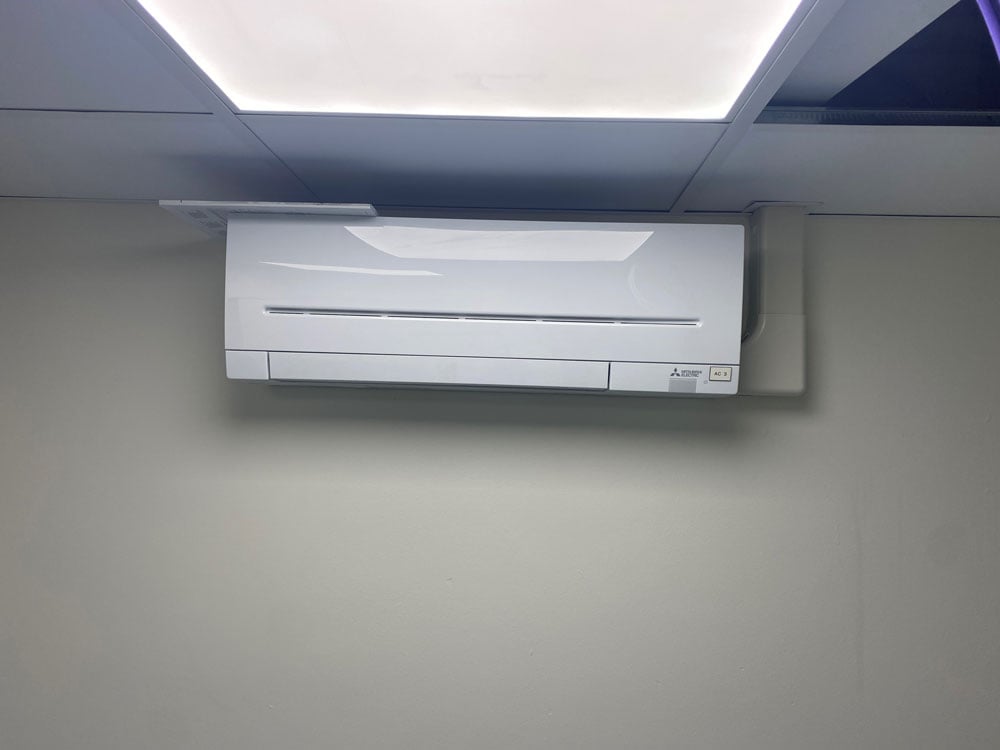 The manager's office also required air conditioning to ensure that the manager and cafe staff were able to work in comfortable temperatures all year round – cool in summer but also nice and warm in the cooler winter months.
Our commercial air conditioning installation solution
Our Eaglereach Mechanical technician advised the cafe owner on the range of different air conditioning systems available and provided insight on which type would be most suitable, along with advice on different brands and relevant price bands. We recommended the installation of a Mitsubishi Electric split air system as they have a 4.5m air flow radius which would heat and cool the whole sales area. The client was happy to follow our advice on the location of the outdoor units and we successfully mounted them on an area of flat roofing above the cafe.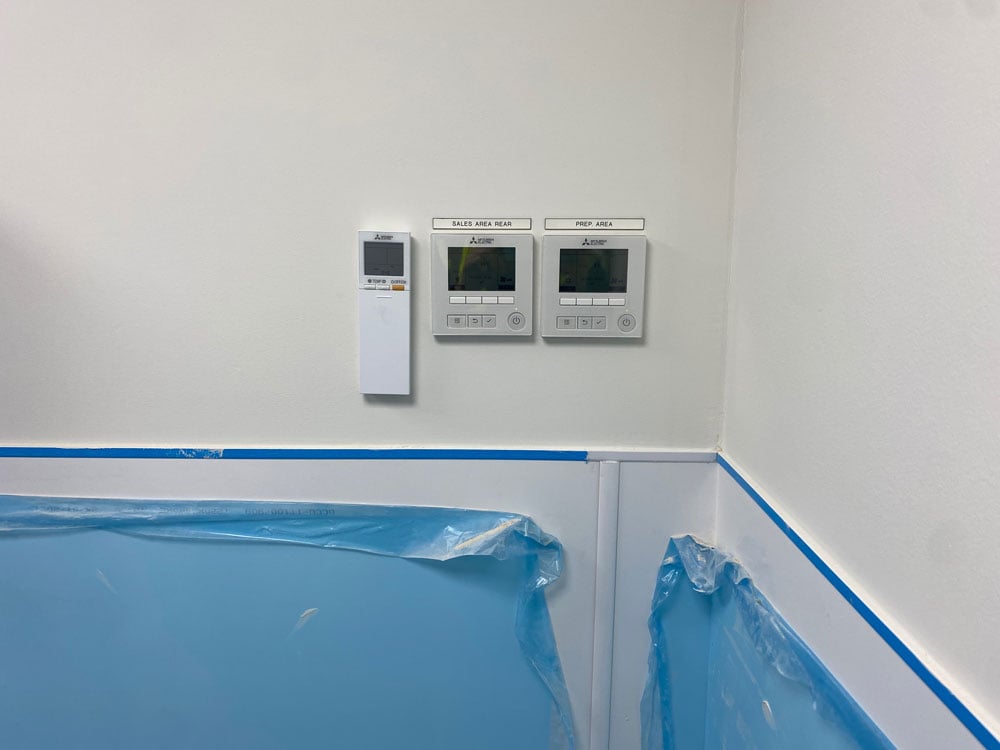 A wall-mounted system was installed in the kitchen and managers office to cool and heat these areas separately from the main cafe area. Now the customers seated in the sales floor area are comfortable while enjoying their food and drink. The cafe staff are kept comfortable all year round with the perfect working temperature from their commercial air conditioning system. The team at Eaglereach Mechanical do it again!