Installing New Air Conditioning System
If you are fortunate enough to own a house with lots of glass then you likely have the wonderful advantage of beautiful views and often from a variety of different areas within your home. However, during the warmer summer months, this can make for a very hot home! What is most likely right at the top of your to-do list? Installing new air conditioning system! This is exactly the enquiry we received from a homeowner recently. The team at Eaglereach Mechanical were asked to visit a house where the homeowner was experiencing very high temperatures. They had a vast amount of glass in the property which indeed made for some stunning views. However, some of the rooms, particularly the kitchen and lounge, were starting to feel very uncomfortable. They were desperate to get efficient cooling into their home and right at the top of their to-do list was absolutely installing new air conditioning system!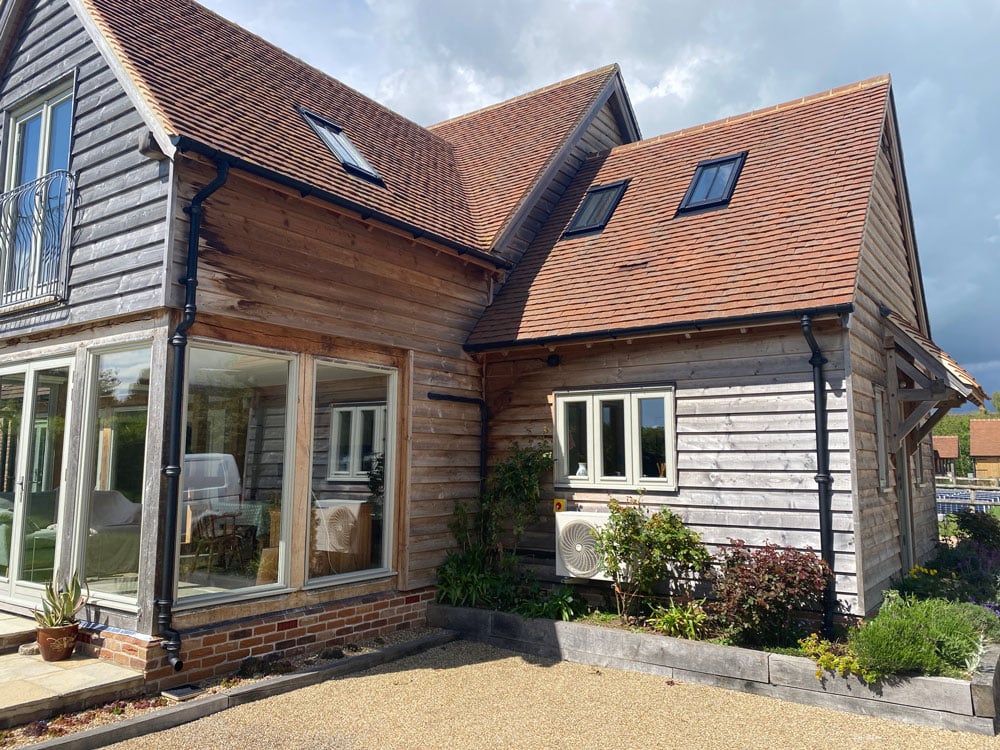 Our team visited the property and provided a free consultation to the homeowner. The customer had no idea which makes or brand they should choose and this was no problem at all because our team were happy to talk through all of the different air-con options available and advise on the most suitable solution.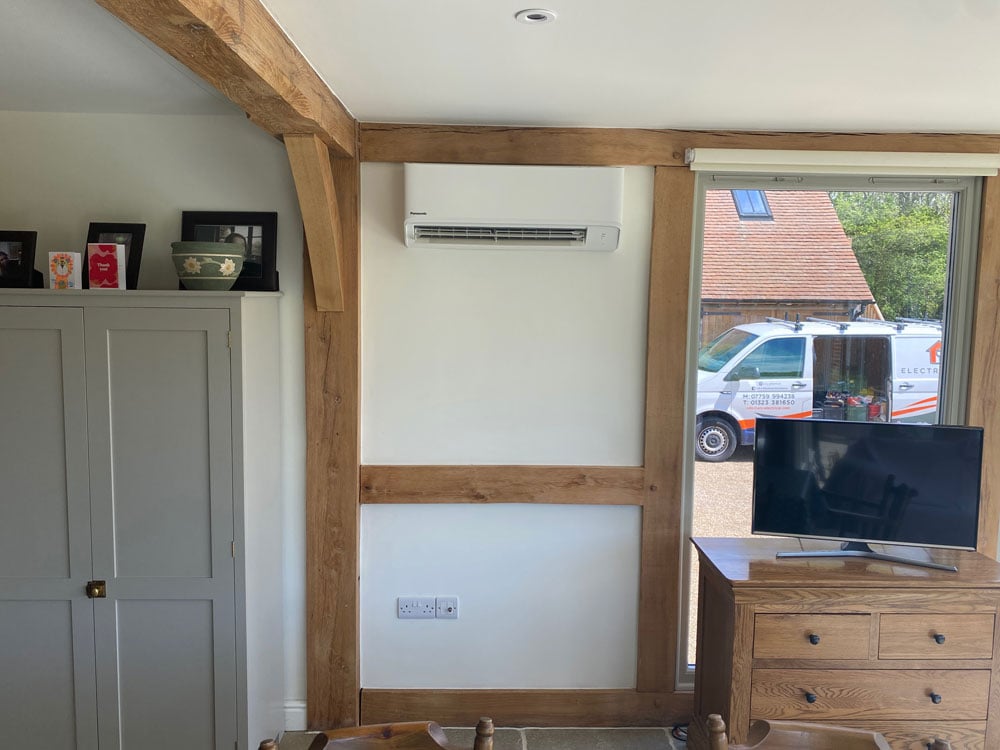 Our solution for installing air conditioning
Our Eaglereach F-gas certified technician provided a full list of brands most regularly installed and a breakdown of all the costs involved with each appropriate cool air system. The air con solution we recommended was a Panasonic system with superb efficiency and built-in wifi which makes the control super easy and can be operated remotely from your phone if you need to change the settings while out and about. The Panasonic system also has the advantage that it is in a very competitive price range!